Science education partnerships
As part of our Innovation & Society strategy, we have joined forces with top-tier organizations known for their expertise in community and educational outreach in the fields of science, technology, industry, and innovation.
Our partners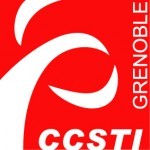 The role of Grenoble-based science education organization (CCSTI) is to educate the general public about the sciences and build bridges between the sciences and society. CCSTI cooperates with scientists, engineers, and artists to address the concerns of the general public and, in particular, young people. CCSTI's expertise in nanotechnology is recognized across Europe. The Center helped organize the ExpoNano convention and is involved in the EU projects Time for Nano and NanoYou. CCSTI is also a member of numerous regional, national, and European-wide associations like AMCSTI and ECSITE.

Universcience, a joint venture between Paris science museums Cité des Sciences et de l'Industrie and Palais de la Découverte, is one of Europe's leading institutions promoting educational outreach in science and technology.
CEA, MINATEC, and Universcience have entered into a framework agreement with Claudie Haigneré, President of Universcience, and Bernard Bigot, Chairman of the CEA, to build stronger ties and achieve nationwide excellence in technological and artistic innovation.