MINATEC Entreprises: Space and support for innovative companies to grow
MINATEC Entreprises, founded in 2003, is a mixed-economy company. It owns the BHT building on the MINATEC campus. The BHT (high-tech building) is dedicated to tech transfer activities and rents space to startups and established companies of all sizes.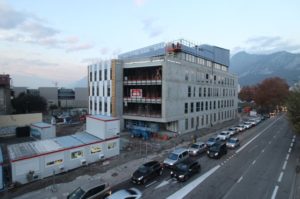 The 11,000 sq. m building can accommodate cleanrooms, labs, and office space. Because of the wide variety of stakeholders on site, tenants benefit from the experiences of other tech professionals, speeding up the tech transfer process.
MINATEC Entreprises built its first location, BHT1, in 2005. To meet growing demand from businesses, the company broke ground on a second building, BHT2, which was completed in 2019. BHT2 is now home to a dynamic tech ecosystem that gives tenants real opportunities to grow their businesses. Tenants can rent spaces from 50 sq. m to 900 sq. m customized to meet their needs. Tech startups Diabeloop, Prophesee, and eLichens were among the first tenants to move into BHT2.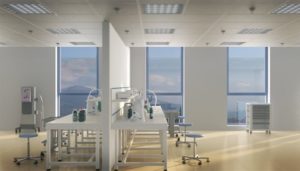 Contact : jp.boncristiano@minatec-entreprises.com