International schools
La Puya Internationale (formerly Puya de Raimondi) is a non-profit organization founded 2004 in Grenoble. The organization was established to encourage and support scientific, technical, and cultural relations between France and universities in emerging countries. La Puya Internationale stands out for an expansive network of partners in France that includes the CEA, MINATEC, the CNRS, and universities. The organization also has ties to academic researchers who are very active in the partner countries and runs scientific events such as the NanoAndes  nanotechnology school, the MEMS-LATAM digital technology school, the MINATEC-Vietnam micro and nanotechnology school, and the M-Carac 2019 nanomaterials characterization school. Finally, La Puya Internationale promotes science and research in the countries in which it operates. The organization sends equipment like lasers, microscopes, electronic components, books, and other supplies to these countries, conducts joint projects with them, and runs student and faculty exchange programs with them.
Contact: robert.baptist@sfr.fr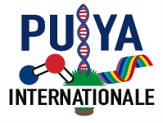 NanoAndes was established in 2010. This program, which targets Latin America, includes a summer school, a workshop, and a network designed to help train young researchers through international exchanges and courses on specific topics. More than ten annual courses have been given, providing 600 learners with training in basic and applied nanoscience. The CNRS (France's national center for scientific research) has overseen the program since 2017. Now a CNRS IRN (International Research Network) on "Nanomaterials and Nanostructures for Energy and Healthcare", NanoAndes brings together three labs in France and four partners in Latin America. NanoAndes 2019 was held in Chile; the 2020 edition in Peru.
Contacts: yoann.roupioz@cea.fr and xavier.cattoen@neel.cnrs.fr
MEMS-LATAM (MEMS in Latin America) is now in its fourth session, with a focus on micro and nanosystems, IoT, and Big Data. The program's objectives are similar to those of NanoAndes for the nanosciences: to develop an open community of experts in a range of digital technologies (MEMS, IoT, AI, quantum computing, Big Data, and more). MEMS-LATAM is financed in part by the French Ministry of Foreign Affairs through a financing instrument called PREFALC. The 2020 edition has been held in Lima, Peru.
Contact: gustavo.ardila@univ-grenoble-alpes.fr
MINATEC has been partnering with the Vietnamese National Institute for Micro and Nanotechnology and Vietnam National University in Ho Chi Minh City since 2006. The MINATEC-Vietnam school, held annually, and the International Workshop on Nanotechnology and Applications (IWNA), held every two years, form the cornerstones of this fruitful and growing partnership. Around ten scientists from Grenoble contributed to the 2019 session. The next step will be to open the program up to Vietnam's neighbors (Cambodia, Laos), which will raise the MINATEC-Vietnam school's profile in the region.
Contact: valerie1.nguyen@cea.fr
The first edition of the M-Carac summer school in Morocco took place in 2019. The topic was multi-scale material characterization. The three-and-a-half-day program provides an overview of the opportunities for hands-on training in physico-chemical characterization techniques. The lectures and workshops are all given by characterization experts. The program will ultimately be extended to other North African countries.
Contacts: amal.chabli@cea.fr and Anass.benayad@cea.fr