Chemistry Platform
The Chemistry Platform boasts 250 square meters of laboratories and 70 square meters of clean room space, and creates chemical functions for a wide variety of technologies (silicon, glass, polymers, plastics and colloids) and uses sol-gel materials synthesis for a broad array of applications that include liquid and solid chemical and biological detection, medical imaging, and drug delivery.
Integrating chemical functions using collective fabrication techniques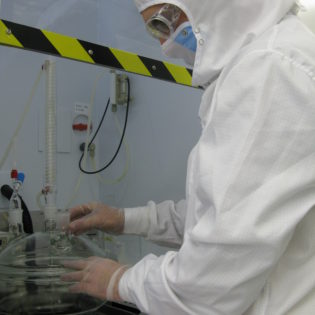 The platform's 30-member staff operates equipment representing a total investment of €3 million and has filed more than 40 patents.
The work carried out at the platform focuses on three main areas: surface chemistry, 3D chemistry, and materials formulation (porous silica using sol-gel synthesis). The objective of work in all of these fields is to integrate new materials and chemical functions into technological components or labs-on-chip using collective fabrication techniques compatible with 200 mm microelectronics technologies.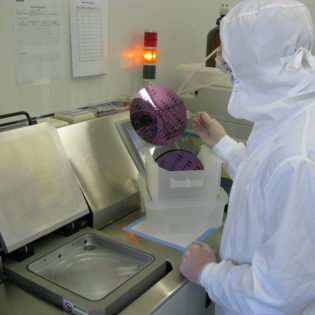 The Chemistry Platform serves MINATEC researchers and participates in joint development projects with partners from industry. The platform's mission is to deliver robust processes that enable its partners to develop innovative functions. Its annual operating budget, including payroll, exceeds €5 million.
Contact : guillaume.nonglaton@cea.fr