Clinatec : biomedical research center
The Clinatecbiomedical research center brings clinical practitioners from Grenoble-Alpes University Medical Center, biologists, and technology experts from CEA Leti together under one roof to develop and test innovative medical technologies spanning preventive care, diagnostics, and treatment. Among the innovations being developed at Clinatec is the replacement of motor function by solutions that leverage the latest advances in micro and nanotechnology and electronics. At Clinatec, cross-disciplinary teams work together to reach the preclinical and clinical proof-of-concept stages sooner, with the ultimate goal of getting new medical device technologies to the market faster to improve patient care.
Clinatec is a joint initiative of CEA Leti and Grenoble-Alpes University Medical Center. The 6,000 sq. m Clinatec facility is unique in Europe's biomedical research landscape, with departments dedicated to:
Medical device (MD) research and development leveraging expertise in MD architectures and access to labs specializing in electronics, IT, medical device packaging, and robotics. The goal is to build medical devices from advanced technologies.
A translational biology department that conducts biological evaluations of MD materials and prototypes. This department also runs preclinical evaluations on the elements that go into the development of MDs. It is home to two Level 2 microbiology labs, a mass spectrometer (profiling and imaging), an operating room, and medical imaging equipment (X-ray and MRI).
A clinical trials department: This full-fledged clinical unit is used to complete early-stage protocols in the run up to the proof-of-concept testing of innovative technologies in humans. Grenoble-Alpes University Medical Center has obtained government approval for the department to conduct biomedical research on site and is responsible for operations. The department is home to an operating room, patient rooms, and imaging equipment (functional MRI, Spec-CT, and MEG scanners).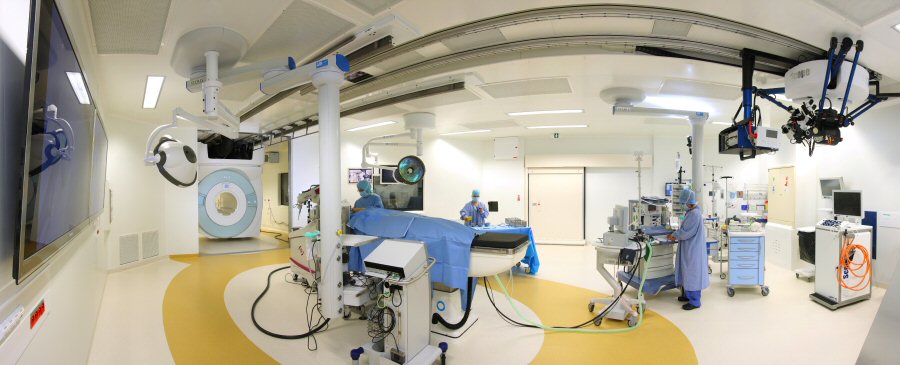 Clinatec's flagship research programs focus mainly on physical (as opposed to chemical) treatments:
Brain Computer Interface (BCI) for the functional replacement of motor function in quadriplegic patients.
Clinatec's physicians and scientists developed a device that measures and decodes the brain's electrical signals to control a four-limbed exoskeleton. WIMAGINE® is a semi-invasive medical device that stays in the patient's brain once it has been implanted. The device's artificial intelligence algorithms effectively measure and decode brain activity. The purpose of this research is to use innovative technology to restore mobility to people with severe motor disabilities so that they can live more independent lives.
Read about the BCI project in MINA-NEWS: www.minatec.org/fr/neuroprothese-exosquelette-clinatec-18-brevets-concentre-dinnovations/
Near-infrared brain stimulation for the treatment of Parkinson's disease.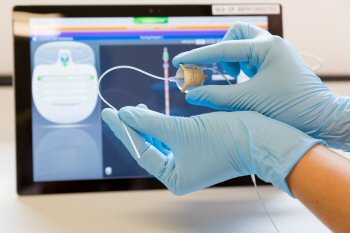 The NIR project is investigating the therapeutic properties of photobiomodulation (treatment with light) for Parkinson's disease. Near-infrared light, an innovative approach to treating Parkinson's, appears to have neuroprotective effects that could slow down the death of the dopaminergic neurons involved in the progression of the disease. A chronic implant to deliver this new form of light therapy has been developed at Clinatec, and will soon enter clinical trials.
Targeted cold for the treatment of drug-resistant epilepsy.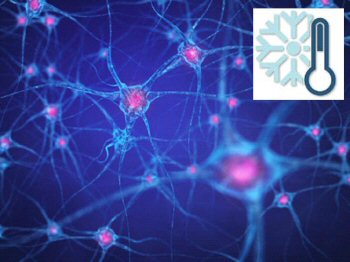 The Epicool project is developing a new treatment for drug-resistant epilepsy. The goal is to stop seizures before any symptoms appear. The treatment being developed would use targeted cold to produce the rapid and regular inhibition of the neural networks responsible for seizures.
Read about the Epicool project in MINA-NEWS: https://www.minatec.org/fr/epilepsie-froid-stoppait-crises/
Contact: jean-claude.royer@cea.fr